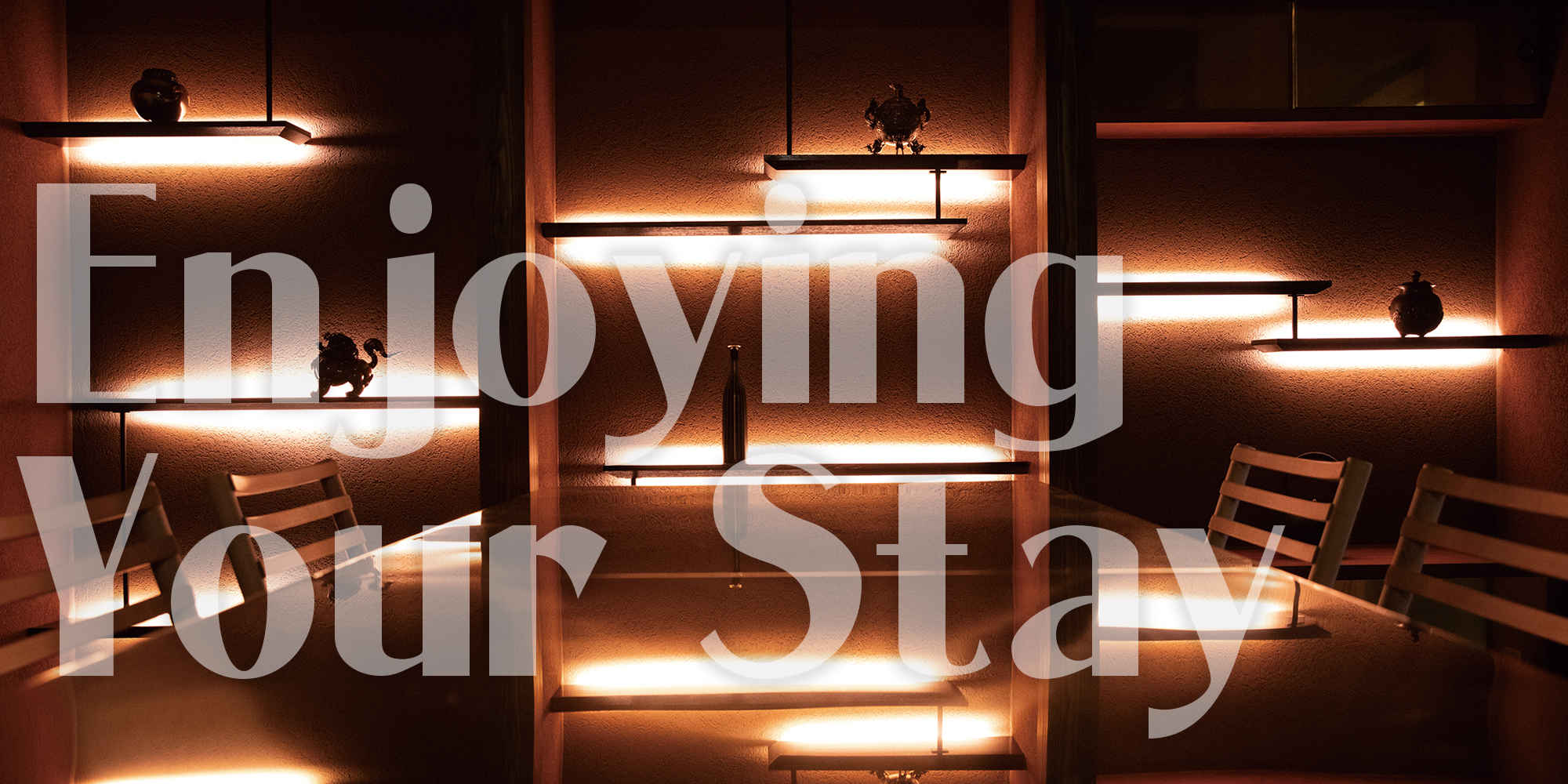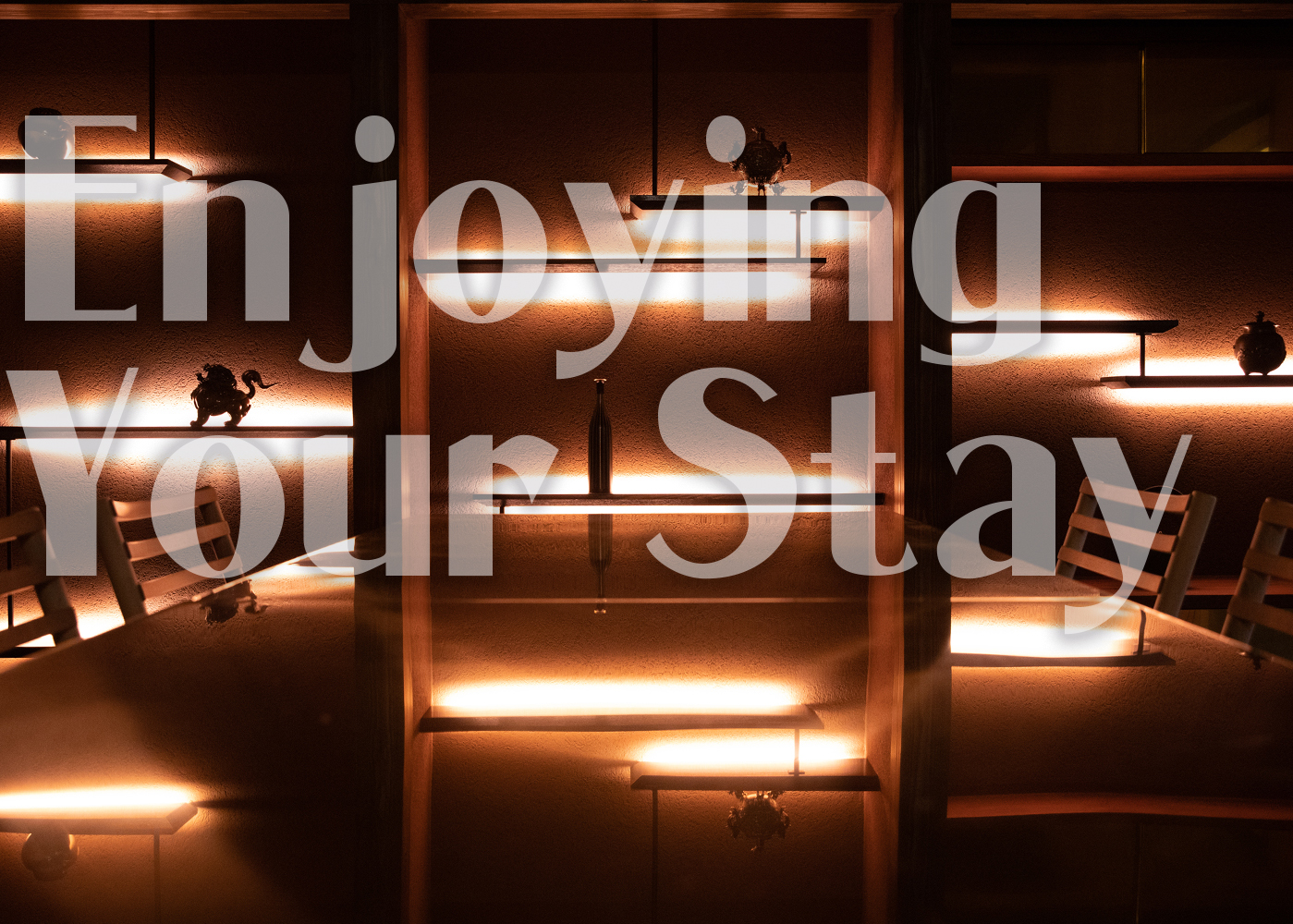 Kanayamachi, a Fusion of the Nostalgic and the New
Established in 1609, Kanayamachi still retains a remnant of its original appearance. Along its cobblestone streets are homes with traditional latticework facades, as well as venerable old Takaoka copperware shops. Steep yourself in the unique charms of Kanayamachi, or simply take the time to relax at your hotel.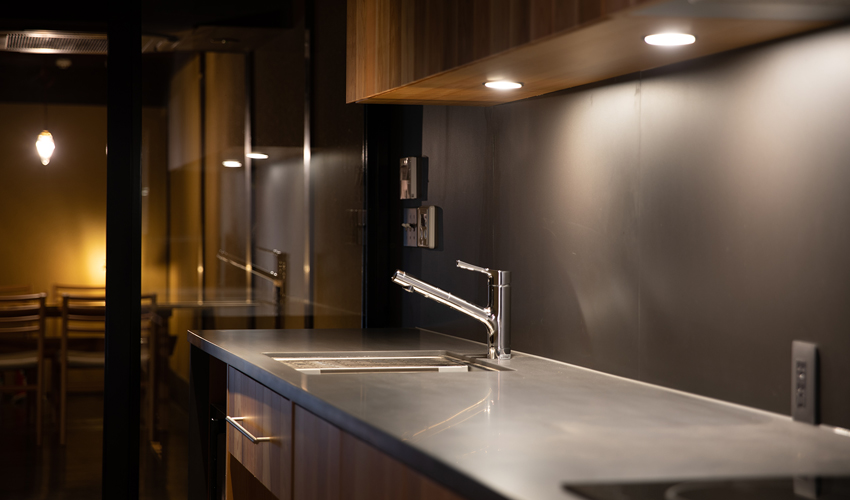 Eat & Cook
Local Specialty Stores, and Uniquely Renovated Townhouses
Kanayamachi offers a variety of Japanese restaurants, craft beer breweries and other places to enjoy local cuisine. Its many small, charming shops give Kanayamachi its unique atmosphere. Step out from your hotel and wander around, and you will be tantalized by the enticing aromas coming from the warmly lit old houses, or kominka. Stretch your legs a bit farther and you will find the area around Takaoka Station surrounded by pubs and restaurants, where you are sure to find something to suit your appetite. Not sure what to eat? Feel free to ask our staff for their recommendations.
#cafe #lunch #dinner
表示する記事がありません。
The area offers a wide variety of old favorites and the latest spots to choose from, from sushi shops where you can try fresh local fish, to fine Japanese cuisine and laid-back pubs, as well as old-fashioned diners and cafes set in renovated townhouses. This is a great way to enjoy flavors and foodways unique to the region.
A Private Table, all to Yourselves
While eating out is wonderful, buying your favorite ingredients and enjoying a meal at the hotel can also be fun. We have a kitchen set aside just for our guests, equipped with all the cooking utensils you will need. You can find all of the local delicacies you need to prepare a great-tasting meal at nearby supermarkets and speciality shops. There may be no greater luxury than sharing a table with those you love in an unusual setting, so why not take this opportunity to spend a special, relaxing few hours together?
Cooking Utensils
Refrigerator/freezer; rice cooker; toaster; microwave oven; pots; frying pan; bowls; colander; trays; spatula; ladle; tongs; cooking chopsticks; cutting board; knife; sakaknife (for fish); grater; can opener; corkscrew; set of dishes and cutlery
Find all Your Ingredients at Fresh Satake
This local market carries fish so fresh that it is even patronized by nearby restaurants. It also offers a wide array of produce and meats of equally fine quality, with the highest regard for healthy eating. We encourage you to visit Fresh Satake, which is popular with local residents, too.
| | |
| --- | --- |
| Address | 〒933-0946 2-1-10 showamachi, Takaoka |
| Tel | +81-766-21-2652 |
| Business hours | 9:00 a.m.〜7:00 p.m. |
| Holidays | Open all year round |
#market
表示する記事がありません。
If you are looking forward to cooking during your stay, there are several supermarkets in the area, and the local shopping arcade offers liquor stores, fishmongers, stores specializing in kamaboko (steamed fishcake, a local specialty) and many more. With plenty of convenience stores and drug stores to choose from, you will not lack for anything as you explore shopping, and looking into local shops is a great way to get to know the area.
Go for a walk
A Scenic Place for a Stroll
Strolling down Kanayamachi's main street, you will be tempted to stop in at many of its charming shops. The serene townscape is enlivened by the sound of feet on cobblestones and wind chimes ringing faintly in the breeze. The nostalgic atmosphere draws you in, and you find yourself lost among the many narrow streets... but unexpected encounters and new discoveries may also await you on your stroll. Take a walk, and enjoy Kanayamachi for yourself.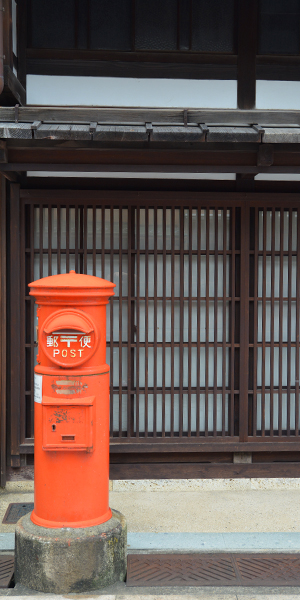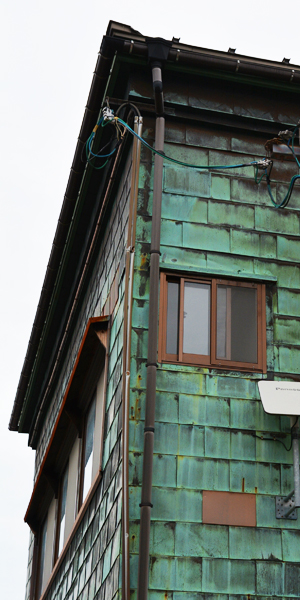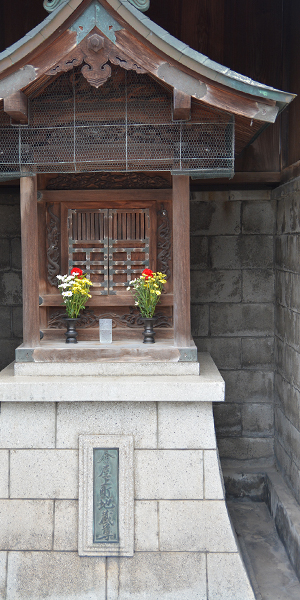 KISEN's Kisendo Showroom
This is the showroom of the company that also owns Kane no Sanzun. Kisendo offers incense burners, tea-making tools and other uniquely crafted items based on techniques handed down over generations. At the showroom, you can purchase a range of KISEN products, which are firmly rooted in modern lifestyles but are designed to bring out the finest qualities of the metals used.
| | |
| --- | --- |
| Address | 〒933-0841 7-15 kanayamachi, Takaoka |
| Tel | 0766-30-8108 |
| Business hours | 8:30 a.m.〜5:30 p.m. |
| Holidays | Saturday, Sunday, public holiday |
Metal Casting Museum
The neighborhood resounds with the creak of wood on wood as craftsmen operate their tatara: This museum is dedicated to Kanayamachi's 400-year history of metal casting. Special exhibitions change regularly, offering a glimpse of rare items seldom seen on display. (Tatara is the word for the foot-operated bellows used in melting and forging metal.)
| | |
| --- | --- |
| Address | 〒933-0841 1-5 kanayamachi, Takaoka |
| Tel | 0766-28-6088 |
| Business hours | 9:00 a.m.〜4:30 p.m. |
| Holidays | Tuesday, Year-end and New Year holidays |
Culture Experience
Experience 400 Years of Craftsmanship
When visiting Kanayamachi, home to generations of metal casters, we encourage you to try casting for yourself. Here, workers who have spent years learning their craft will guide you according to your ability, allowing you to experience their techniques first hand. This is a great way to discover what it is like to be a professional metal caster and to interact with the local culture. There are several active workshops in Kanayamachi that offer a hands-on experience, and you can choose one based on the particular technique you wish to try or the item you wish to make. This is a wonderful way to go home with a unique memento of your visit.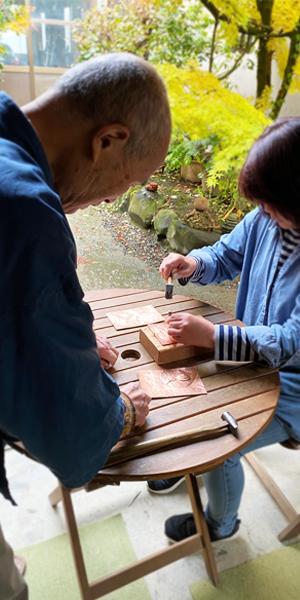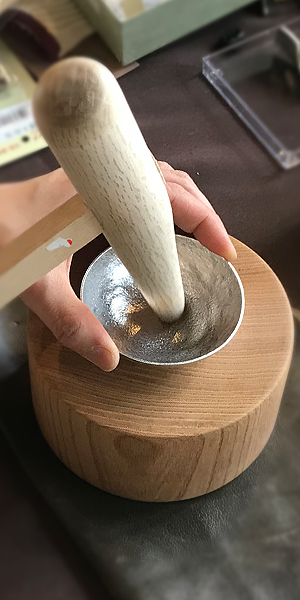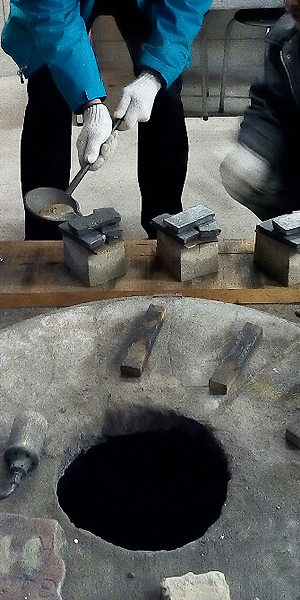 A Traditional Craftsman, Handing Down His Techniques
"Finishing" refers to the techniques used in enhancing the value of items once they have been cast. The process depends on the craftsperson's ability with their tools, and requires great skill. Kane no Sanzun offers a venue for experiencing some of these finishing techniques using copper--including hand-beating, engraving and inlaying--under the guidance of Masaharu Kyoden, whose advanced skills have earned him the official title of Traditional Craftsman.
Take a Sip from Your own Cup
How about making your own tin sake cup? The process starts with taking a thin sheet of tin and shaping it with a mallet around a wooden form. As you work, the curves of the form will gradually produce the shape of a cup. Using tin, a relatively soft metal, means that anyone can try their hand at this technique--but creating the proper shape requires more skill than you might think. This hands-on workshop is available for groups of four or more.
Casting: A Tension-filled Experience
"Casting" is the collective term for creating items by pouring molten metal into a mold and allowing it to harden. The moment when the metal, melted at high heat, is poured into the mold is an instant of tension-filled excitement and a rare experience not to be missed. This workshop offers that opportunity as craftspeople guide you through the process, starting with creating a mold out of sand.
#Experience
表示する記事がありません。